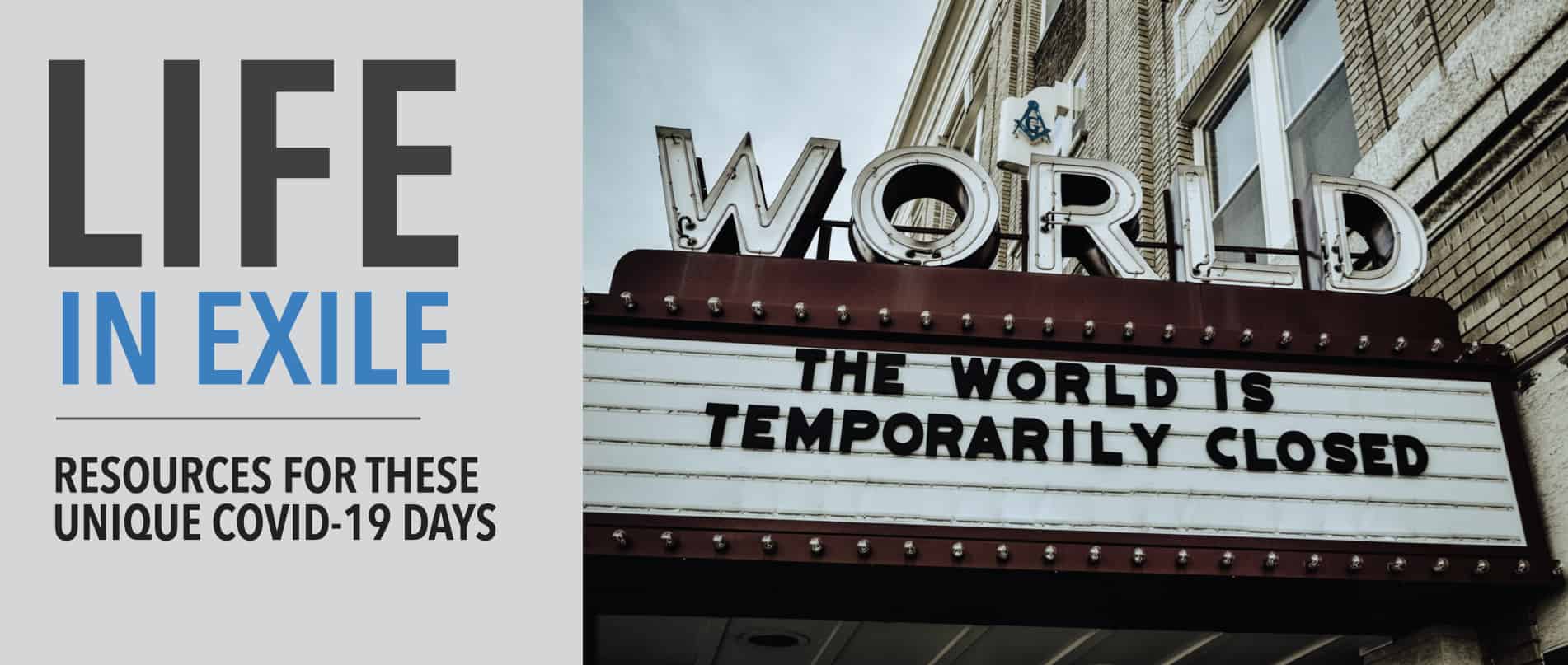 REsources for the Covid-19 outbreak
One day, this season will be a story.  
Although the challenges are great and most of us are facing new obstacles both internally and externally, we are writing that story into our lives, families, and businesses.  
Below I've included some of the resources that I've put together to help navigate these crisis days with hope, insight, and something to share with others.
My practice has shifted to online and phone sessions only during the COVID-19 outbreak. This will ensure that clients can get the help they need in a convenient and safe way over a VERY user-friendly, secure, and HIPAA compliant website. It will also help me to reach out to those who are facing new logistical challenges of quarantine, childcare, and responsible social distancing.
Through continued care, I can help you:
Address new facets of an old struggles in the context of COVID-19 challenges.

Work through marriage and parenting issues.

Troubleshoot increased stress, anxiety, depression, or anger.

Upgrade your relapse prevention plan.

Navigate job loss or transition.

Grow your leadership skills as businesses and organizations adjust to these new challenges.
Finally, this online session format also allows me to expand what I can offer those who are struggling financially due to loss of work or other circumstances associated with the COVID-19 crisis.  If you are in need of some assistant, please don't hesitate to ask.
The Weight Podcast
Mental Health and COVID-19
This podcast episode I recorded in mid-March covers several different aspects of keeping our minds healthy and hopeful for the duration of this season.
Parenting in Exile
Family Life and COVID-19
Check out the recording of the webinar I hosted with my friend (and veteran play therapist) Carol Longendoen about kids and parents during this time of social distancing, homeschooling, and close quarters.
FreedomFor Online Course
New: Pay what you want during COVID-19
Because isolation and anxiety are two major triggers for those who struggle with pornography, I've made my online course addressing these issues 'Pay What You Want' (or don't) for the duration of this crisis.
The COVID Rundown
Ordering these days productively
Call or Text
662-709-7714